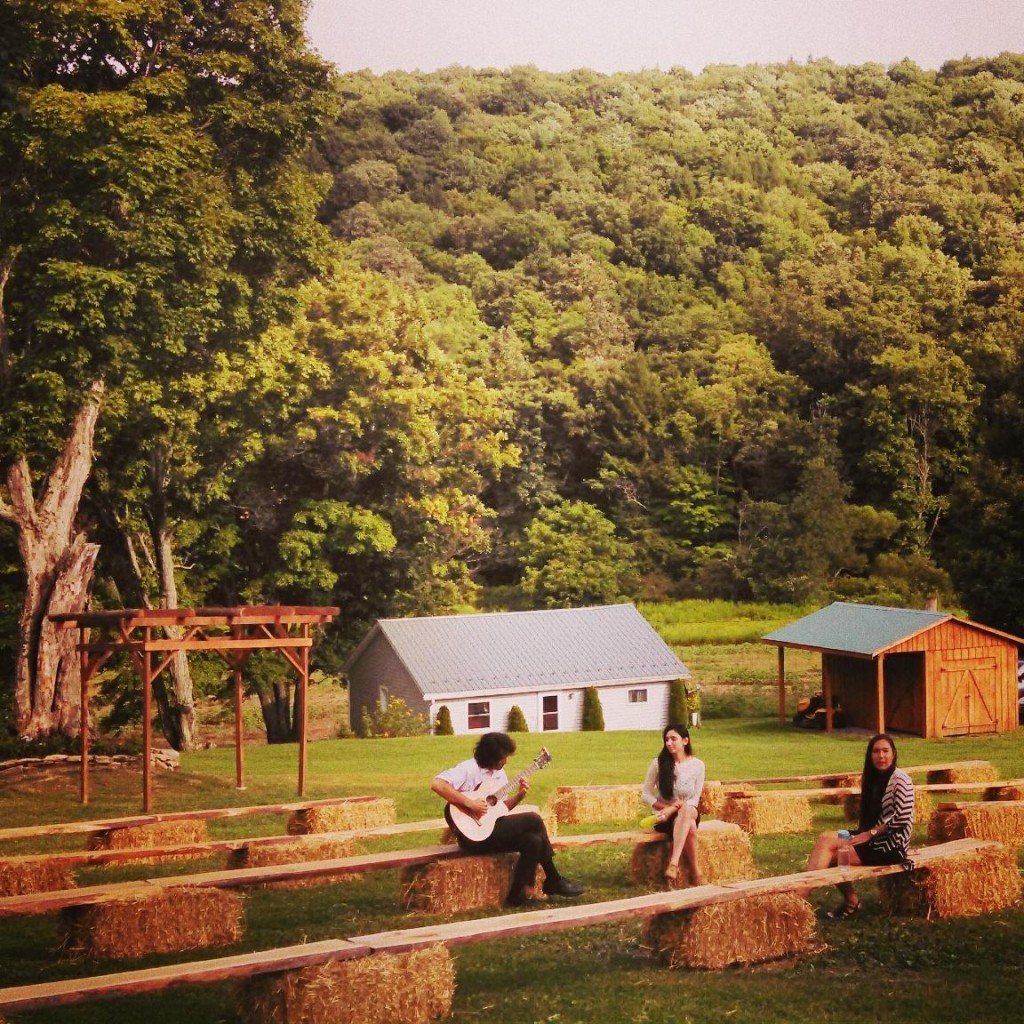 On August 16, I had the privilege of performing my own arrangement of The Beatles' "All You Need is Love" as Richelle Davis walked down the aisle on a quaint Pennsylvania farm to wed my good friend and former room- and bandmate, Adam Powell.

Throughout our trip, fellow groomsman Andrew Zucchino and I learned a lot about PA culture. We saw Amish riding horse-drawn buggies, and we ate at a buffet run by Mennonites (it's important to distinguish that it was Mennonite-run, not Mennonite-cooked). Above, Andrew expresses his take on the PA life with an approximation of what a Pennsylvanian Mormon might look like serenading two brides-to-be.

All PA-religion jokes aside, it was a beautiful day for everyone involved, and I was thrilled and honored to participate as a groomsman and performer. Per Adam and Richelle's request, I arranged this Lennon/McCarney song – though I gather it's mostly Lennon's – specifically for their ceremony, timing the verse out to accompany the wedding party, and the chorus to accompany the bride. I tried to anticipate Richelle's arrival by placing an appropriate Wagner quote in the pre-chorus. See if you can catch it:

.
.