Cody and Tyler's Luau Beach Wedding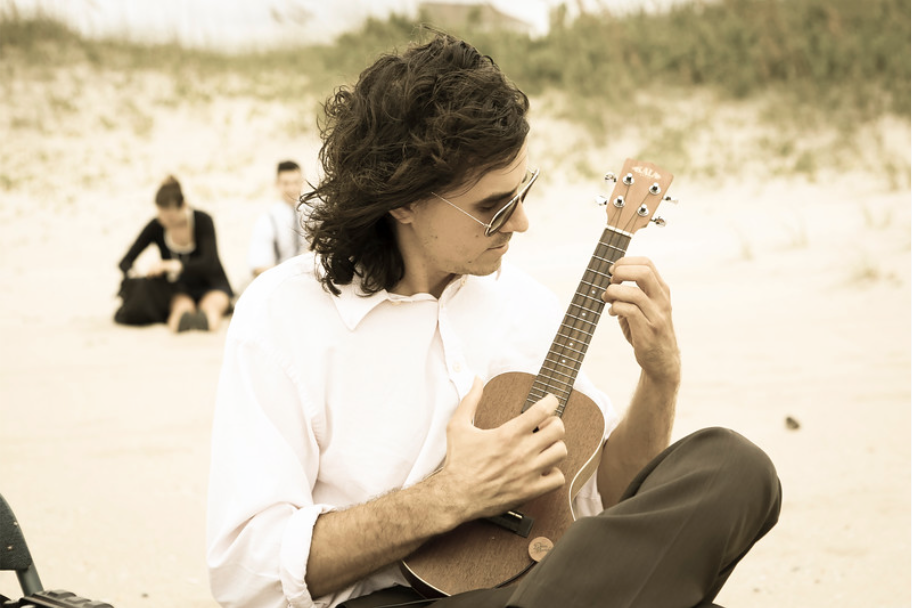 Sometimes my job consists of playing ukulele on the beach.

Sure, performing music is not the most lucrative career path, but come on: ukulele on a beach! Play enough beach uke and you'll probably live to like 120.

In September, I had the great privilege of adding the sweet sonority of the ukulele to the beautiful wedding ceremony of Cody and Tyler on the beach at Fort Fisher, NC. The crowds were sparse, the vendors were great, the rain held off, and the wind was tame, although I did have to chase down the marriage certificate at full sprint when the wind blew it out of the officiate's hands and down the beach after the ceremony.

The photo above is by Jess Stephenson Photography, who captured some magnificent sunset shots later at the reception.

The reception and ceremony were luau-themed, with the groomsmen dressed in printed Hawaiian shirts and straw fedoras. I was actually a surprise for the groom, Cody, who didn't know his ceremony would feature an actual ukulele player until he set foot on the beach.

I played Richard Wagner's wedding standard "The Bridal Chorus" for Tyler's walk down the sandy aisle. Here it is performed on ukulele:

.
.